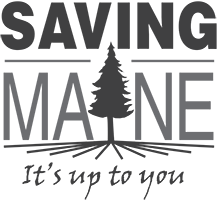 COMING SOON!
Since our founding in 2014, Saving Maine has been instrumental in disrupting the development of a number of wind power projects in western Maine and the Moosehead Region – Moose Island and Alder Stream Wind, Somerset Wind, Northwest Wind and Timberline Wind. 
Combined these projects would add 300 turbines to Maine's existing fleet and destroy the scenic beauty of one of Maine's most iconic regions. 
Today, we announce the expansion of our mission beyond the renewable energy arena to address Maine's climate policies and their potential impact on the future. Our goal is to offer an alternative voice based upon reliable data and expert resources. 
So, stay tuned – we'll be back shortly.